ASPIRE program: Social Media Best Practices to Connect with Your Customers – March 21st
ASPIRE: A fireside chat with Social Media expert Josh Ochs
Author of "Light, Bright and Polite" & Founder of MediaLeaders
RSVP: http://joshochs.eventbrite.com/
Interviewed by Giang Biscan
Come and learn how to:
1. Keep your social media "Light, Bright and Polite"
2. Find the best messaging to activate your customers
3. Get bottom line results with our social media formula
4. Grow your email list via your website & messaging
5. Attract great customer testimonials on LinkedIn
6. Use 3 touch-points to get people talking about you
7. Develop a social media upgrade campaign for sales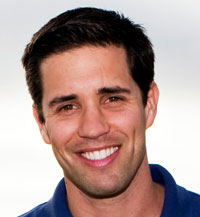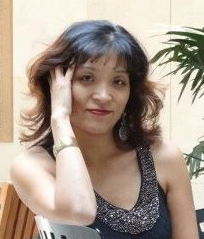 Josh Ochs                                                Giang Biscan
With background in marketing at Disney and a love for all things technology, Josh Ochs combines both to advise businesses on how to use social media to find new customers, nurture existing relationships and tie each campaign back to the bottom line.
As the author of the bestselling book "Light, Bright and Polite" and the founder of MediaLeaders, Josh advises over 36 brands on how they manage their Facebook, Twitter and LinkedIn campaigns. Josh is leading the industry with innovative campaigns that blend traditional sales methods with new technology.
This event is moderated by Giang Biscan, a serial entrepreneur and a super connector that empowers early-staged tech entrepreneurs, helping startups with business strategy and fund raising from angel investors and VCs. She is the founder of TheStartupAngel.com, the advisor of Mixergy.com and various mobile and web startups. She has a PhD in Chemical Engineering in Australia, and an MBA from UCLA.
This event is a part of ASPIRE program, brought to you by
TheStartupAngel.com is a boutique consulting service that empowers startup entrepreneurs by bringing them exposure, funding and network. We focus on pre-series-A post-public-beta startups in internet, software and mobile apps.
BLANKSPACES is a coworking community of entrepreneurs and freelancers.  Workspaces are available by the hour, day, and month.  At BLANKSPACES, you 'work FOR yourself, not BY yourself.'
A special thanks to our video hosting sponsor, Wistia. Wistia is a video hosting and analytic platform for businesses.